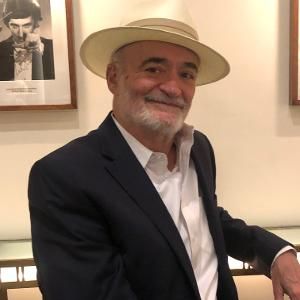 BARRY STRUTT
Producer, Executive producer, lyrics and music composer "When The World Comes Back"
ABOUT BARRY STRUTT
Barry grew up in Harrisburg, Pennsylvania. He started playing clarinet and piano and studying classical music when he was seven. A few years later he took a few guitar lessons and soon was playing with "The Villagers," a local folk group. At fourteen a friend introduced him to jazz and he added alto saxophone, playing in different musical groups including The Modern Jazz Spokesmen. He finally graduated to tenor saxophone just before he left for college at Indiana University in 1966. (The one in Bloomington, Indiana, not in Pennsylvania.) He met and became life-long friends with Michael Brecker while at I.U. 
In 1976, Barry moved from Portland, Oregon, where he had been playing in various jazz groups including a quartet called "After the Rain," to New York City, where he ran into Mike Brecker who encouraged him to keep playing and "take every gig you can." In 1977, he joined an R&B/jazz funk/pop band called "Mystic Merlin" and in 1979 Mystic Merlin signed with Capitol Records and three albums followed, including the top twenty hit "Just Can't Give You Up" (1979) and later, when Freddie joined the group for their third album, the hit Mr. Magician (1981).